Bow tie, Purple pinstriped by 'Jon Vandyk', polyester
$22.00
Description
Purple pinstriped Bow tie by 'Jon Vandyk', polyester.
Imported from USA, hand made.
Adjustable clip tie.
Refunds - Please choose carefully and check all measurements as we do not issue refunds. We try our best to represent the true colour of all of our products however, please understand that the products actual colour may vary slightly on your monitor.
Related products
Vintage, Summer Casual Shirt, 1960's, Cream, polyester, by 'Cardigann', size 2XL

$

65.00

Product Condition:

Used

1970's, Tie, polyester, Rust, paisley print, by 'Wash n' Wear'

$

22.00

Sale!

Product Condition:

Used

Charleston Costume, dress, headband & bag, cinnamon/ brown, polyester, size 12-14

$

79.00

Sale!

Product Condition:

Used
When it comes to finding that special vintage item for a dress-up party, or just to wear, I am available to provide expert advice, suggestions and styling tips via phone or email.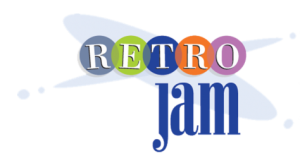 Reduce, Re-use, Recycle, Refuse
Copyright © RetroJam | Website by Wato.com.au
(Retrojam is not gst registered)